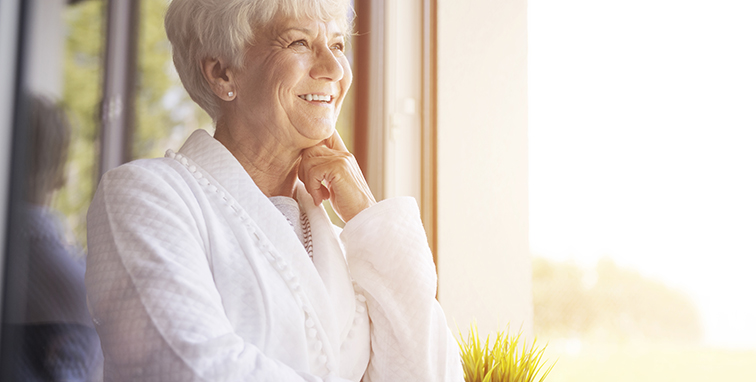 Wellbeing information provides support for rehabilitation and discharge
Residents' health and ability to function is supported at Taukokangas
Taukokangas Oy is a care, rehabilitation and health services company operating at Oulainen that offers its services to a wide range of customer groups. At Taukokangas, the aim is to promote residents' health and ability to function and work in all life situations.
Multiprofessional know-how and utilising technology in day-to-day operations bring results at Taukokangas
A year of using the Vivago solution has provided Taukokangas with extremely good experiences. Monitoring sleep, pain, activity levels and wellbeing support rehabilitation at Taukokangas and after customers transfer to home rehabilitation.
The foundation of Taukokangas rehabilitation services is the improvement of customers' well-being at work and their functional ability, offering support for independence in life and enabling them to live at home. Taukokangas is a provider of the rehabilitation services required by PPSHP (hospital district of Northern Ostrobothnia) and Kela, and these customers often use the Vivago solution.
Monitoring changes in sleep, pain, activity levels and medication make it possible to validate the effectiveness of care
At Taukokangas, Vivago's real-time and personal monitoring of a resident's sleep, pain and overall activity level is in daily use. Physiotherapists use the data collected by Vivago as a tool to support the rehabilitation of their customers. Changes in sleep and the circadian rhythm also provide information on the effectiveness and success of rehabilitation.
The Vivago solution is also regularly used by doctors at Taukokangas. "In the treatment of neuropathic pain of a patient who has suffered a cerebrovascular stroke, Vivago clearly shows how the patient's sleep improves when their pain is being effectively treated," says Heidi Veteläinen, Attending Physician at Taukokangas. "If a person in rehabilitation is not sleeping well due to an increased need to urinate, Vivago offers us quick and reliable feedback and information on when and if medication is helping. We have also been able to diagnose multiple suspected sleep apnea cases with Vivago, which enabled us to direct those customers to further examinations," Heidi Veteläinen continues.
At Taukokangas, the resident's independence and privacy are supported, but the right people are informed if there are any changes in the resident's health. With the help of Vivago technology and analytics, continuity is increased in the care chain and the real-time wellbeing data follows the customer to the rehabilitation period at home. The person providing nursing is always able to react to any changes in the patient's wellbeing.